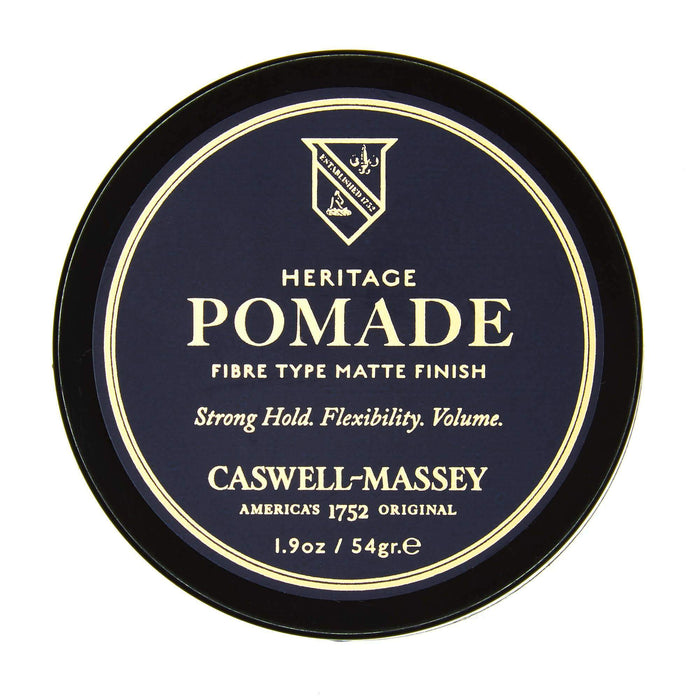 Caswell Massey Fiber-Type Pomade
Please Login / Register to view pricing and purchase products.
Touchable style for all! Caswell-Massey's Heritage Fibre Pomade is a conditioning, volumizing, texturizing pomade that delivers an all-day hold for all hair types. With a matte finish and light cedar scent, you get natural style without the grease. 
Fibre's no joke – work this pomade with the heat of your hands and then run it through your hair to style to your preferred shape and texture. This is the ideal pomade for building volume on days when your hair needs an extra boost and maintaining an effortlessly styled look through work and into play.
HAIR BENEFITS
Sweet orange oil moisturizes hair and scalp
Rosemary oil soothes scalp
Water-based formula holds strong with no need to re-apply throughout the day and the formula washes out of hair without leaving behind unnecessary buildup