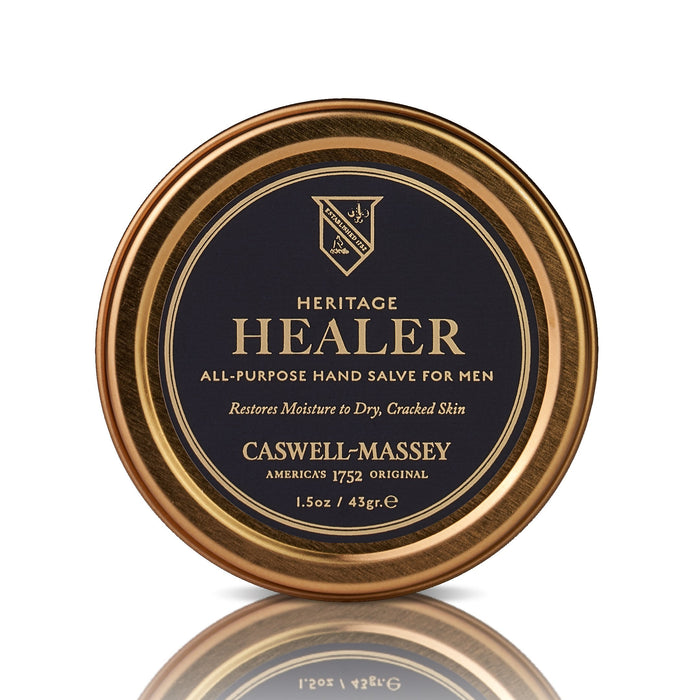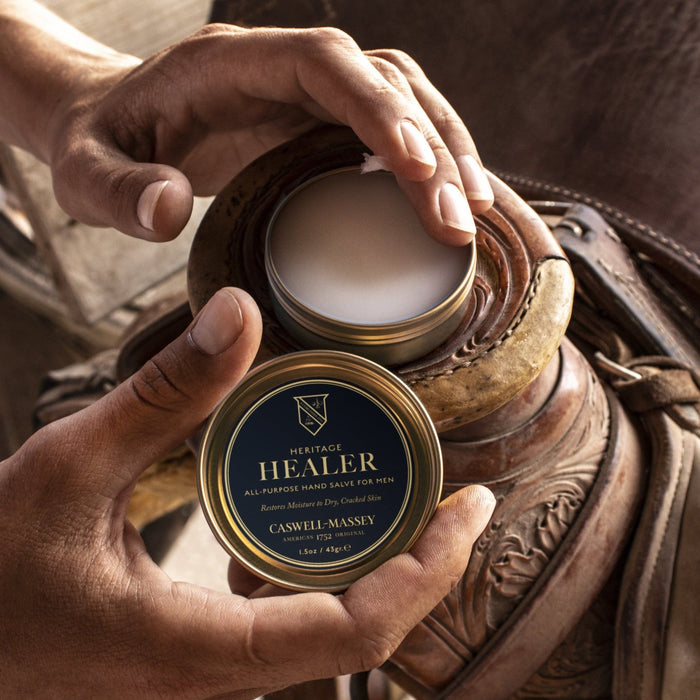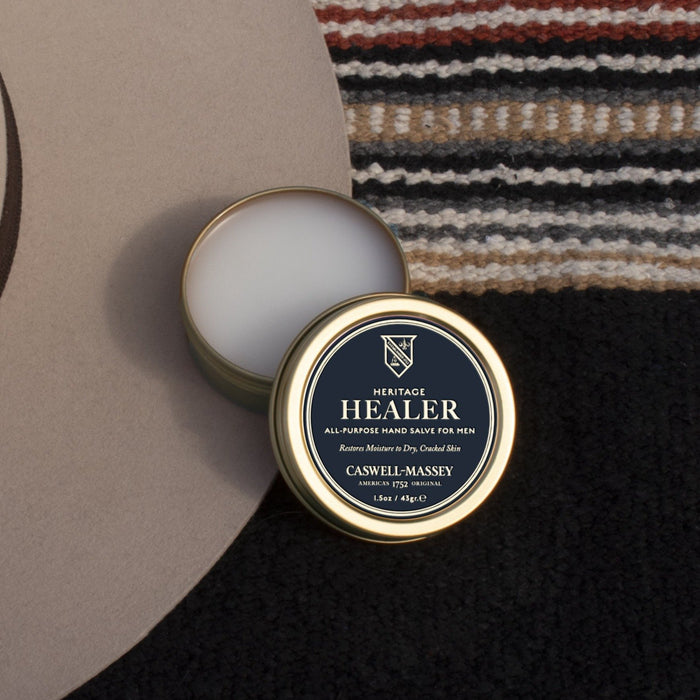 Caswell Massey Heritage Healer Hand Salve
Please Login / Register to view pricing and purchase products.
A healing hand salve for the active man––this thick balm is packed with essential oils for fighting back against rough, calloused skin. Spreads evenly onto hands without leaving residue behind so you can get right back at it. 
SKIN BENEFITS
Beeswax contains natural a

nti-inflammatory and antibacterial properties required to heal chapped skin, re-hydrate damaged skin, and form a protective layer over skin without clogging pores

Orange Oil's natural anti-inflammatory properties soothe irritated, damaged skin
Cedarwood and Rosewood Oils, in addition to their aromatherapy benefits, encourage skin cell regeneration
PRODUCT DETAILS
1.5 oz (43 g)

Made in the USA