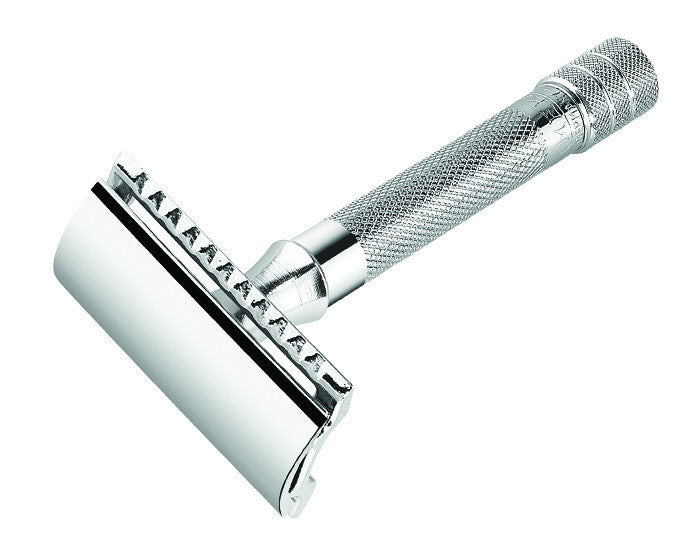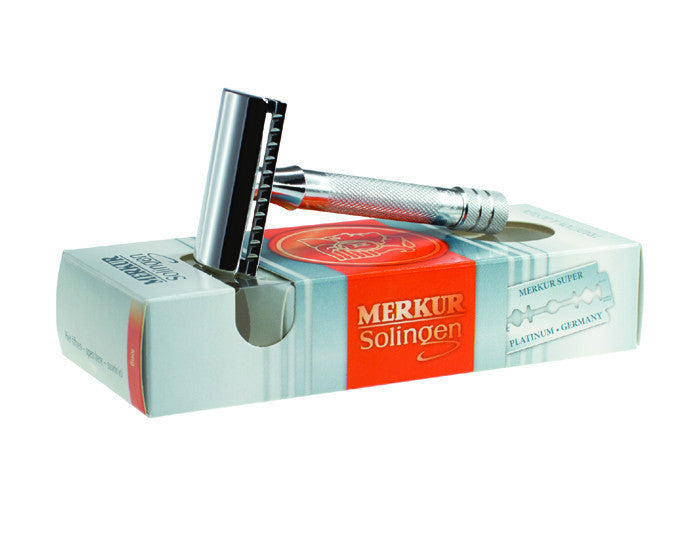 Merkur 33C Double Edge Safety Razor, Straight Cut, Chrome
Please Login / Register to view pricing and purchase products.
Merkur has an extensive heritage that makes it the premiere brand for wet shaving. With expert hand craftsmanship and knowledge that goes beyond the ages, it is a durable apparatus where a lather can soak through the open comb to lubricate the skin. 
Three pieces
Fixed blade
Closed comb
Ideal for the novice and master wet shaver, this double edge safety razor is favoured across the shaving spectrum for its sleek look and durable hardware.
Since it's easy to use and backed with over a century of razor shaving technology, this Merkur product is the razor of choice for everyone who wants nothing less of perfection.
Made with pride in Solingen, Germany.