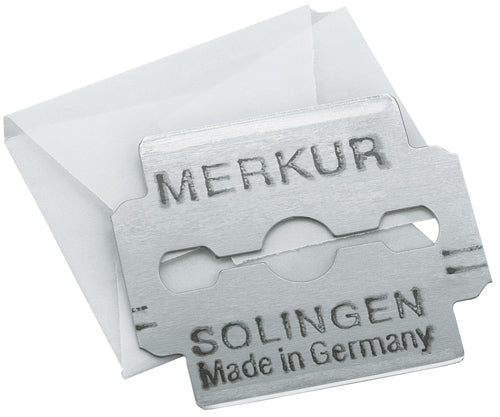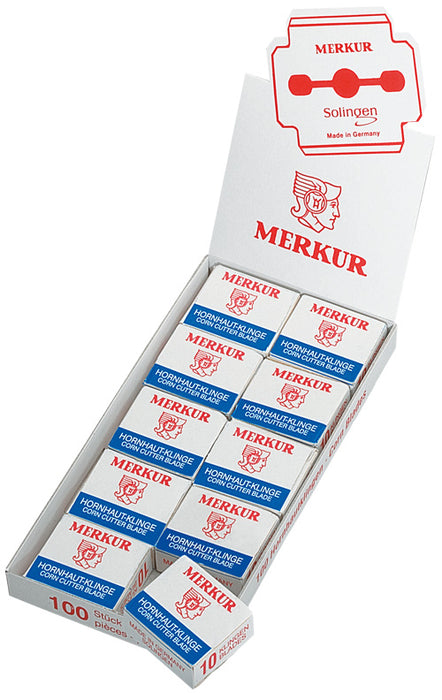 Merkur 920 Corn Razor Blades
Please Login / Register to view pricing and purchase products.
Description:
The MERKUR 920 blades have been developed for the corn razors like MERKUR 920. Since nearly 100 years they are approved for cutting horny skin from your feet.
Traditional carbon steel double edge razor-blades for corn razors
This special type of blade is made of C95 carbon steel. For protection of corrosion they are transparent lacquered. We chose this material because it supports the desired properties of the MERKUR No. 923 in the best possible way: blades with a Rockwell hardness of 66 HRC are less elastic and therefore advantageous for precise shaving horny skin.
Key features:

Callus Planer Blades
10 pcs / box
PE (10×10 blades)
Material: Carbon steel C95, lacquered
Dimension of 1 CT (10 blades) :   12mmx33mmx25mm
Weight of 1 CT (10 blades):                       6g
Honourably designed and Made in Germany