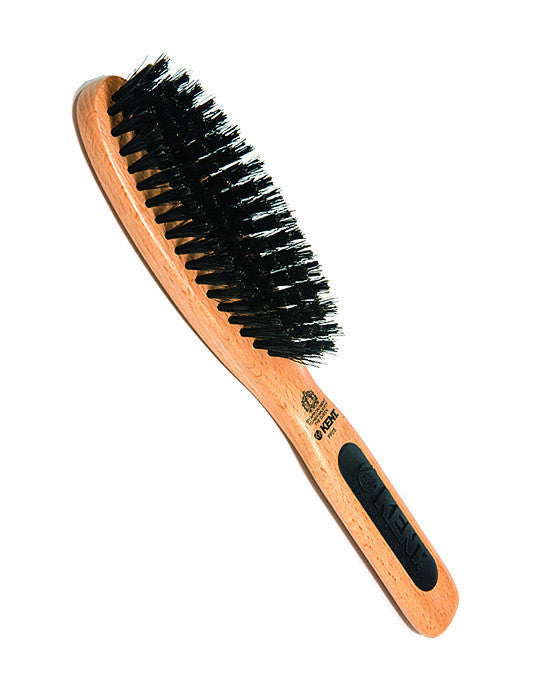 Kent Natural Shine Brush, Oval Head, Pure Bristle
Please Login / Register to view pricing and purchase products.
The Kent Natural Shine Brush is long and slim for easy grip. Made of wood from the finest timbers from around the world, Kent handcrafts their brushes to perfection. Durable and solid, the brush's black bristles stimulate hair growth and ensures all tangles are removed. Crafted with a long and slim design, this brush can be held firmly to maneuver throughout hair. Product of the UK. (New Kent code K-PF05).