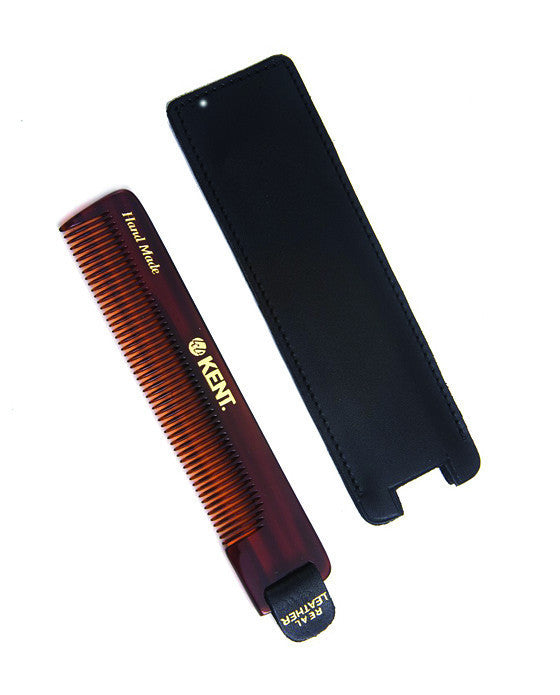 K-NU22 Kent Comb, Fine Tooth With Leather Tab & Case (120mm/4.7in)
Please Login / Register to view pricing and purchase products.
Description:
Kent has been the leading manufacturer of brushes and combs since 1777. Designed as a small hand comb, it is handmade with cellulose acetate to prevent static and fine teeth to be gentle on fine hair. Natural oils are distributed properly throughout the scalp to promote healthy hair and growth. Ideal for combing through the hair in swift movements, the comb will produce a sleek look. 
Key Features:
Pocket-sized.
Saw cut, hand-polished, and buffed.
Soft rounded teeth won't damage hair or scalp.
Help stimulate hair's natural oils.
The leather tab on the end of the comb for easy case removal.
Comb: Plant-based cellulose acetate.
Case: Leather.
Length: 4.7" (120mm).
Made in England.