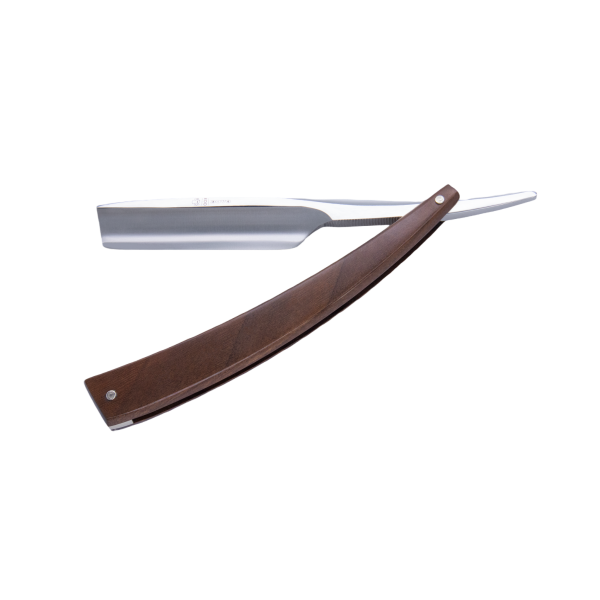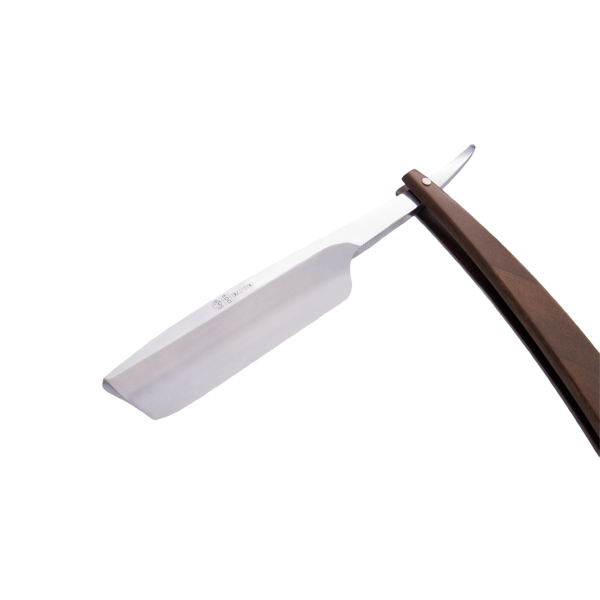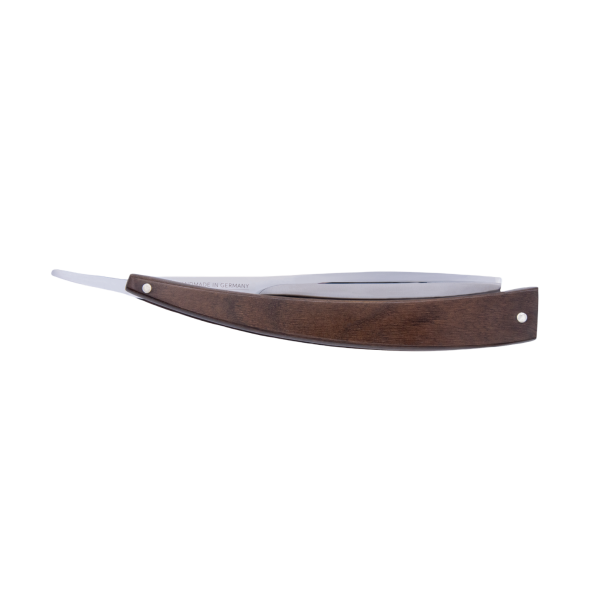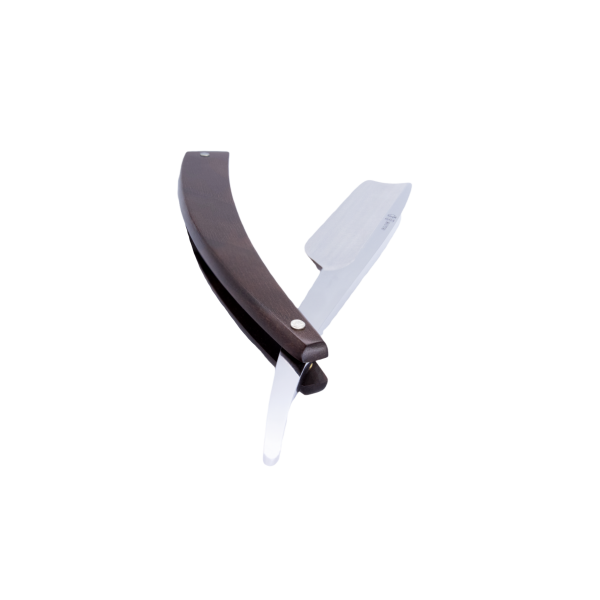 DV-8009141, Dovo Straight Razor EDO, 5/8", carbon, 1/1 full hollow, Ultra compressed walnut wood
Please Login / Register to view pricing and purchase products.
Description:
Centuries of tradition. Wood grew for decades. One year of development. All for the moment of the perfect shave. The accomplished design of the blade is a tribute to Japanese blacksmithing. Let the razor glide across your face and feel the attention to detail that makes this a truly iconic piece. The sustainable walnut, maple, spruce, and beech wood of the handle has been densified and hardened through a novel process to the extreme so that it can withstand water and soap with ease. After shaving, the razor is much too precious to disappear into the case: The polished tang and back and the innovative shape set visual accents.

MATERIAL:
This straight razor is made of carbon steel with the material number 1.2210, better known as silver steel. In order to achieve a hardness of approximately 61 HRC, the material is heated to over 1000 degrees celsius and then immediately quenched with a special oil. The subsequent tempering at about 200 degrees celsius gives the blade elasticity and toughness.

HANDLE MATERIAL:
The exclusive handle combines tradition with modernity. The sustainable SwissWood walnut wood from Switzerland is brought to an incredibly high hardness through an innovative compaction process so that the wood defies the adversities of water, and soap and is thus in no way inferior to the longevity of the blade.

GRIND:
During hollow grinding, the straight razor is ground concavely from the back to the cutting edge. This design combines great flexibility with high torsional rigidity in longitudinal form. Enjoy the satisfying sound and feel of a gentle shave from the vibration of the razor blade trimming your facial hair.

BLADE WIDTH:
5/8-inch razors are true all-rounders and can do any wet shaving task with flying colors. The blade is relatively heavy and can therefore glide gently over your skin without great pressure. At the same time, it is still nimble enough to manage even more technically demanding passages around the nose, ears, and chin.