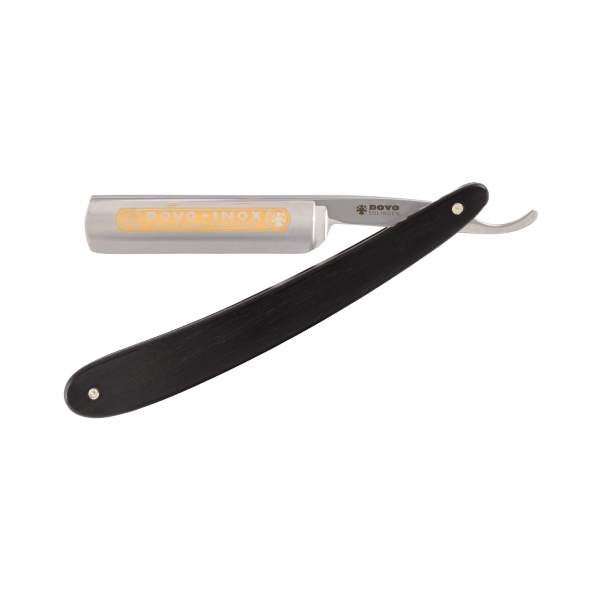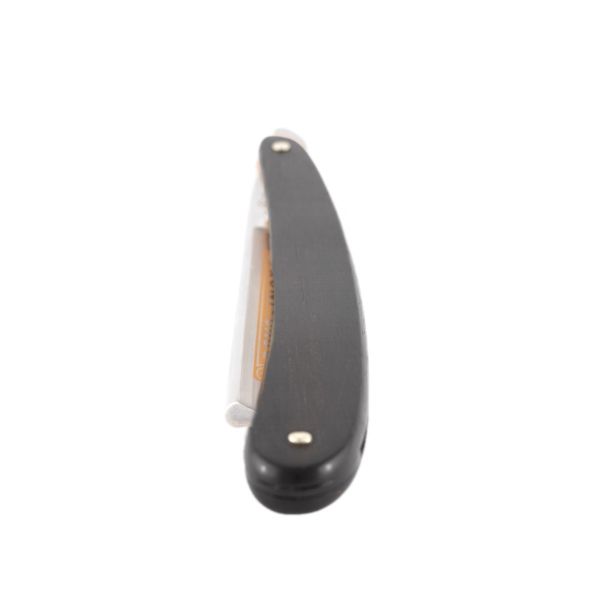 Dovo "Inox" Straight Razor, Ebony, 5/8"
Please Login / Register to view pricing and purchase products.
This 5/8 inch DOVO is one of the few razors we manufacture from stainless steel. Of course, we grind this straight razor by hand in several stages and decorate the blade with 24-carat gold. The ribbed tang provides support for your fingers as they work the full hollow ground blade.
PROPERTIES:
SCOPE OF SUPPLY - 
Straight razor, 
traditional storage box
MATERIAL - 
Stainless steel 1.4034, 24k gold-plated
HANDLE MATERIAL - 
Ebony Wood
PRODUCT DETAILS - 
Round point, biconcave profile, one-sided ribbed tang
GRIND - 
Full Hollow ground
BLADE WIDTH - 
5/8"
DIMENSIONS - 
16 cm x 2.5 cm x 1.1 cm
PACKAGING - 
Traditional cardboard packaging