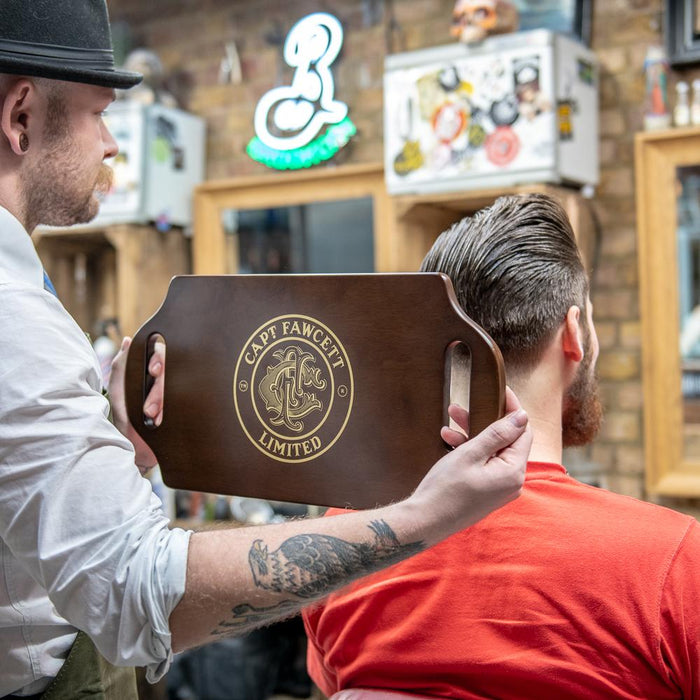 Captain Fawcett's Double Handed Wooden Mirror
Please Login / Register to view pricing and purchase products.
Captain Fawcett's rather beautiful hand-crafted double handed Wooden Mirror is a must for any discerning tonsorial and tattoo artist to facilitate the fine framing of his or her skills. Inspired by the golden age of barbering when plastic was but a scientists dream and time was taken to create beauty from the ordinary. Double-handed for precise positioning, this mirror will be a most welcome addition to any parlour in pursuit of first class grooming and ink work.
Carry On...
Dimensions: 450mm x 225mm x 15mm
Weight: 1.2kg

Mirror: 305mm x 195mm
Bevel: 12mm