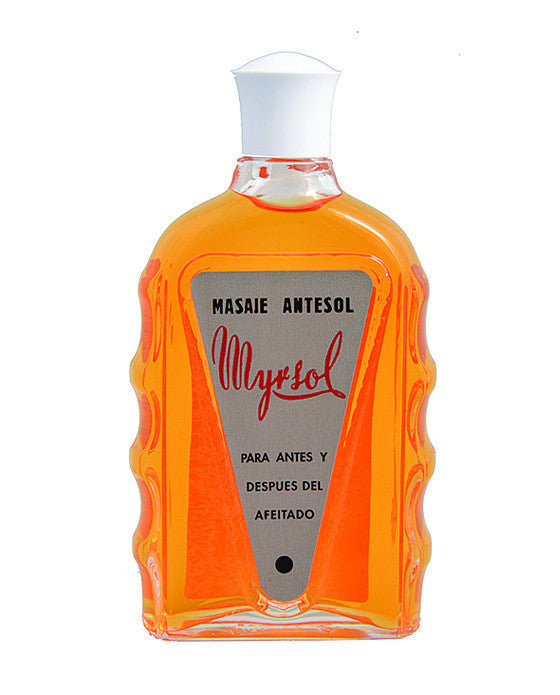 Myrsol Antesol Pre/Postshave Massage (180ml/6.08oz)
Please Login / Register to view pricing and purchase products.
Description:
Myrsol's Antesol Pre/Post-shave Massage provides a traditional formula that helps to promote the regeneration of skin cells. A great addition to any barbershop's retail counter.
The old-style glass bottle yields for better grip and carries an aftershave that emits a strong masculine scent that compliments every shave. This aftershave is the perfect way to end each shave.
Key Features:
Packaged in a beautiful glass bottle.
Apply a light splash aftershave.
Repairs skins and is anti-irritation.
Softens the skin.
Closes pores without irritation.
Sorbitol acts as a humectant.
Allantoin rejuvenates the skin.
Fresh mint scent and feeling.
Weight: 180ml/6.08oz.
Manufactured in Barcelona, Spain.