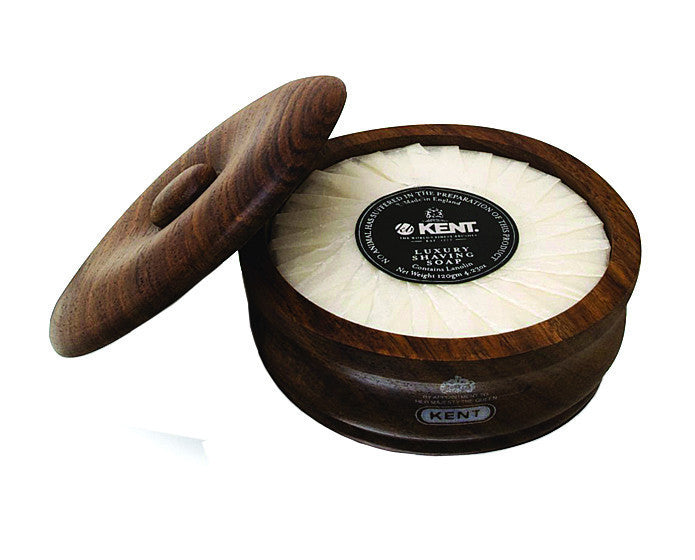 Kent Shaving Soap In Dark Oak Shaving Bowl
Please Login / Register to view pricing and purchase products.
The Kent Wool Shaving Soap comes in a bespoke dark oak shaving bowl, which speak to its rustic origins. Crafted by Mitchell's Fat Wool Soap for Kent, it was first produced in the 1930s when chemist Fred Mitchell saw how the natural wool lanolin content of wool fat made sheep shearers' and wool sorters' hands exceptionally soft. Contains a fern-like fragrance based around patchouli, lavender, pine, clove, nutmeg, cedar wood, sandalwood, vanilla, and musk. Refillable with K-SB2. Product of the UK.