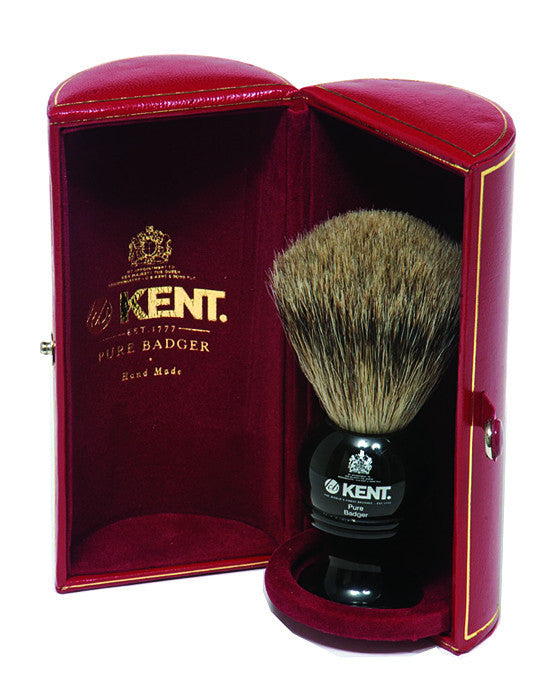 Kent Shaving Brush, Pure Grey Badger, Medium
Please Login / Register to view pricing and purchase products.
Bristle Type: Badger
Handle: Standard (Height-105mm, Loft-55mm, Knot-22mm)
Hair Type: Facial Hair 
Kent merges traditional craftsmanship and modern luxury to create a shaving brush that softens facial hair for a luscious shave. This Kent Traditional Shaving Brush is made with pure grey badger bristles, they are soft on the skin and dab easily into your desired shaving cream or soap. Create a foaming lather for a smooth and clean finish. Product of the UK.