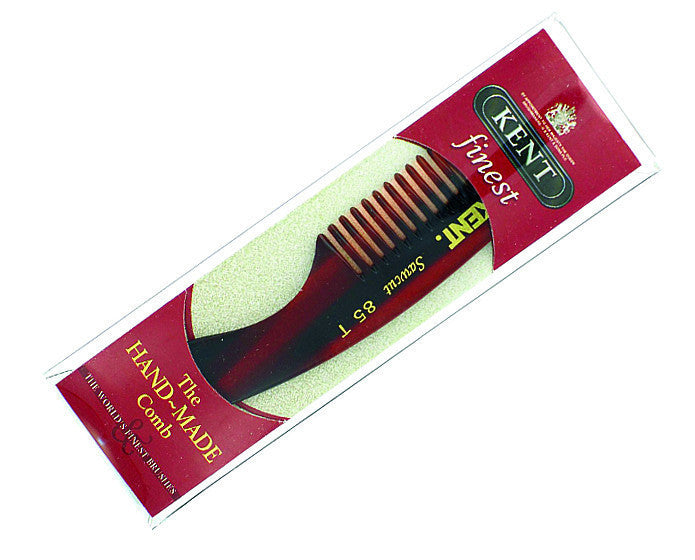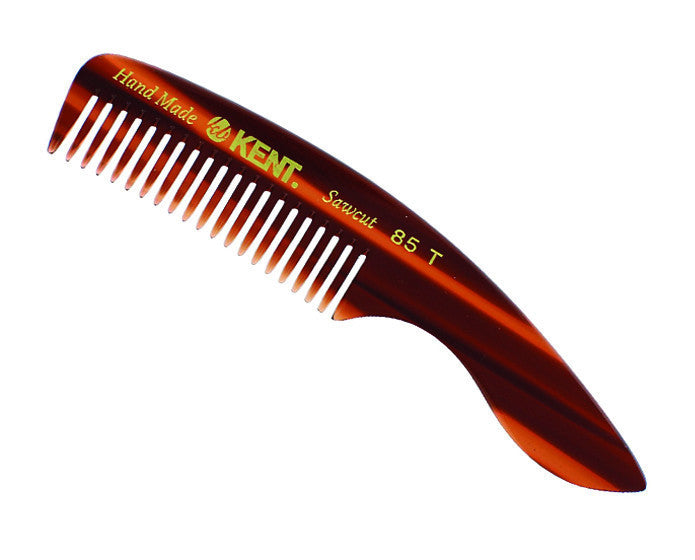 Kent 85T Limited Edition Beard and Moustache Comb (90mm/3.5in)
Please Login / Register to view pricing and purchase products.
Description:

Kent Brushes has been the leading manufacturer of bristle brushes and saw-cut combs since 1777. Handcrafted with precision, this Kent 85T Limited Edition Beard and Moustache Comb are crafted with a curved handle for easy grip. The thumb can rest underneath, while the rest of the fingers can rest above for maximum grip. Designed with wide teeth to untangle even the toughest hair, particularly for burly beards. Helps distribute natural oils throughout so that your moustache or beard can have a glossy look.
Key Features:
Size: Pocket (90mm/3.5in.) ,

Travel-friendly.

Hand polished and buffed.

Compact, durable, and effective.

The sweeping tail design is comfortable to hold and control.

Helps distribute hair's natural oils.

Natural plant-based acetate cellulose.
Made in the United Kingdom.