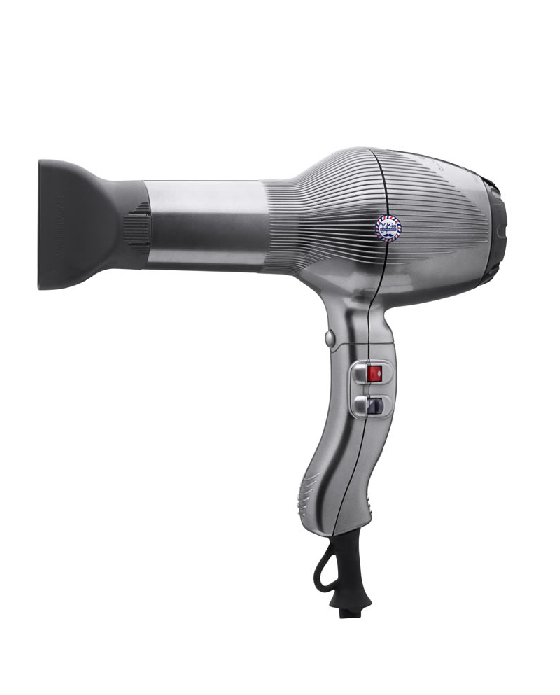 Gamma PIU Professional Barber's Hairdryer
Please Login / Register to view pricing and purchase products.
Gamma Piu's the only hair dryer produced exclusively with barbers in mind.
Lightweight (it's under 20 ounces) and boasting a power of 2000 watts, this dryer means serious business and perfect for high-volume barbershops. The hairdryer also features settings for both hair and beard drying.
Added bonus: the design is masculine and geared to the look and ambiance of classic barbershops.
Features:
Front switches
Hair or Beard setting
2 Heat Settings
Cold Shot button
Concentrator Nozzle
3m Bell shaped Cord
Dryer Hook
The Gamma Piu Barber hair dryer is 100% Italian designed and manufactured and comes with a 12 month warranty.