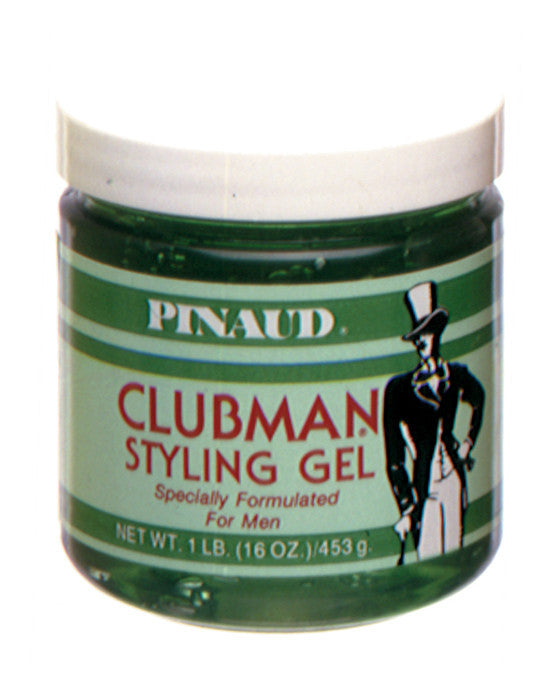 Clubman Regular Styling Gel 16 Ounce Jar
Please Login / Register to view pricing and purchase products.
The Clubman Regular Styling Gel is designed with expert styles in mind. Firm and sleek, the gel is infused with ingredients to prevent oiliness and nourishes hair to serene quality. It is also not made with any alcohol, wax, or sticky material so that hair can receive the ultimate treatment for healthy hair. Simply a product that caresses the hair. 
Clubman Pinaud has been the supreme barber brand since 1810. The launch of the line has made it a coveted entity among professionals and gentlemen. With a dapper Frenchman illustration on the label, its products are made with poise and comfort in mind.