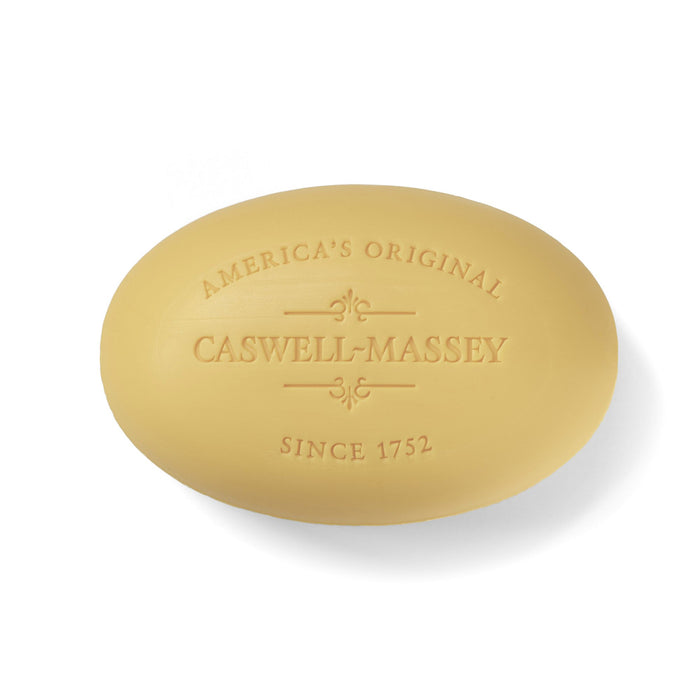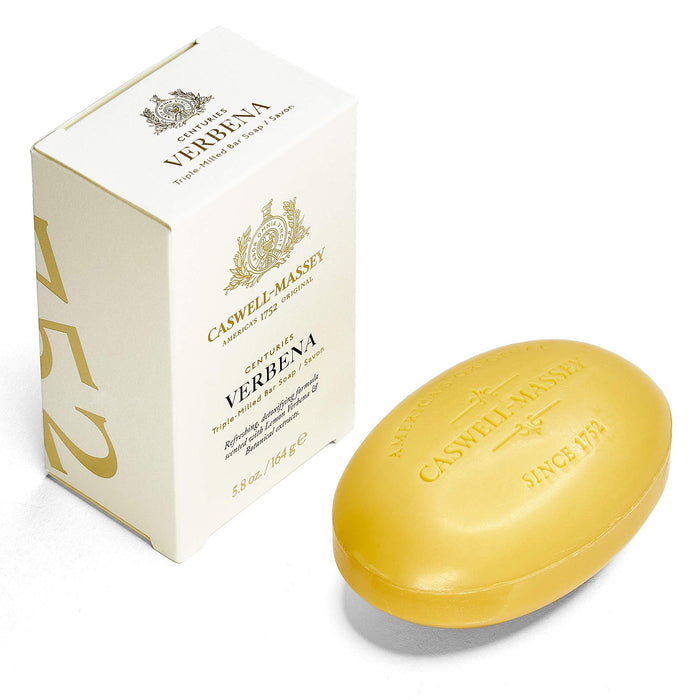 Caswell Massey Centuries Verbena Bar Soap
Please Login / Register to view pricing and purchase products.
Make your bath or shower ritual more indulgent with our long-lasting, plant-based, triple-milled Verbena soap. Freshening and moisturizing with a bright citrusy scent, it's the ideal way to kickstart your morning or revive after a long day. There's a certain satisfaction in holding this smooth bar in your hand as the steam lifts its invigorating fragrance through the air. 
Good soap is one of life's simple—but very important!—luxuries. We take bathing for granted, but it didn't become popular in America until the mid-1800s (let's refrain from remarking on the personal odor of our forbears). We aren't bragging when we say that Caswell-Massey was ahead of the trend, creating superb soaps that helped people discover the health and emotional benefits of lathering up.
BAR BENEFITS

Glycerin locks moisture into skin 

Triple-milled bar lasts longer than liquid soap

No plastic bottles means less landfill waste

Store extras in a drawer to give clothes a fresh scent

Better for travel—no leaking
PRODUCT DETAILS
5.8 oz (164 g) bar

No parabens, sulfates, or phthalates 

Cruelty-free  

Made in the USA