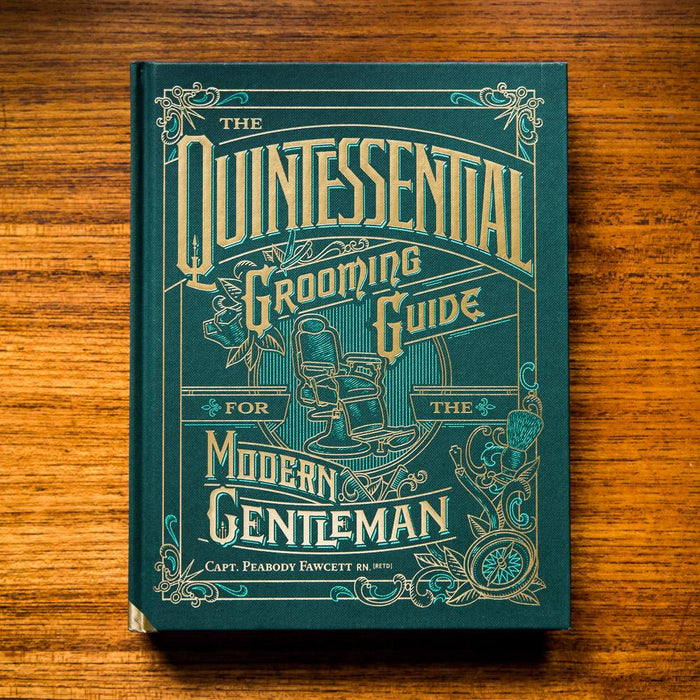 Captain Fawcett's The Quintessential Grooming Guide for the Modern Gentleman
Please Login / Register to view pricing and purchase products.
Captain Peabody Fawcett R.N. Ret'd, intrepid traveller, adventurer & purveyor of simply first-class gentlemen's grooming requisites cordially invites you to savour intriguing insights & personal observations as he explores the world of the modern gentleman. For the first time, Captain Fawcett discloses his private cornucopia of astounding photographs, illustrations, objects, ephemera, grooming equipment and tools, paintings and exclusive interviews & witty commentary on all aspects of gentlemen's grooming; accompanied by the very best in grooming techniques with illustrated instructions enabling one to keep a stiff upper lip regardless. Drawing on his own experiences & those of distinguished barbers, tonsorial artists & style connoisseurs, this is a comprehensive exploration of all aspects of gentlemen's grooming & indeed, what it means to be a gentleman in the twenty-first century.
Size: 200mm x 257mm .
Pages: 176 
Cover: Hardback.
Publisher: Jacqui Small, London