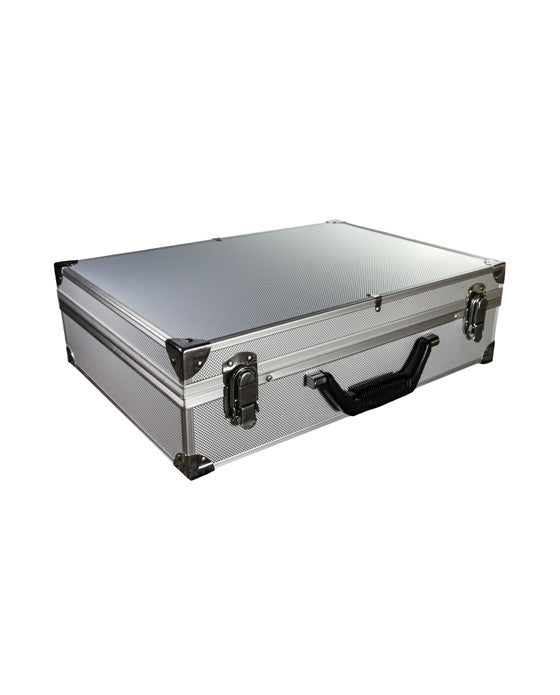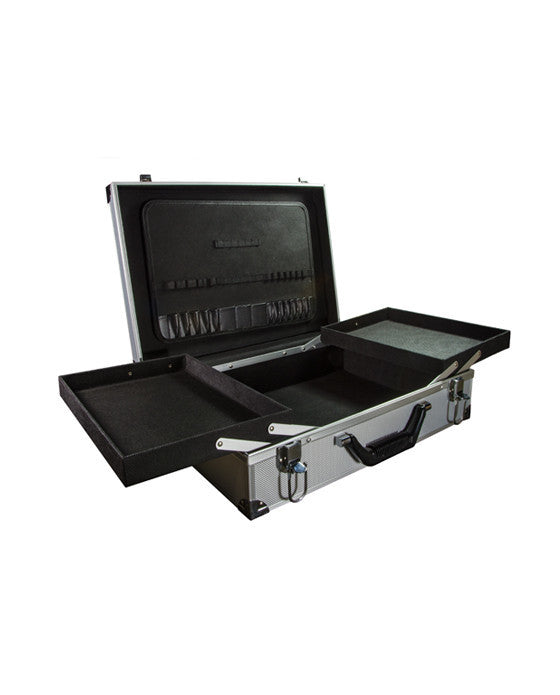 Barber Supplies Co. Aluminum Barber's Case
Please Login / Register to view pricing and purchase products.
Barbershop stations can get a little chaotic. Several tools are used to create one striking hairstyle, so they may be scattered throughout your area. This Aluminum Barber's Case features 5 adjustable dividers and an inside lid with a removable tool organizer. This case ensures that all your essentials can be organized and protected against the elements so that they remain unblemished.   
Designed with 14 elastic loop holders and 11 pockets as well, you can carry several tools at once. Includes strap and carry handle so that all your items are within reach. Crafted with a textured silver finish for a smooth look. Measures 13"H x 17-3/4"W x 6"D.