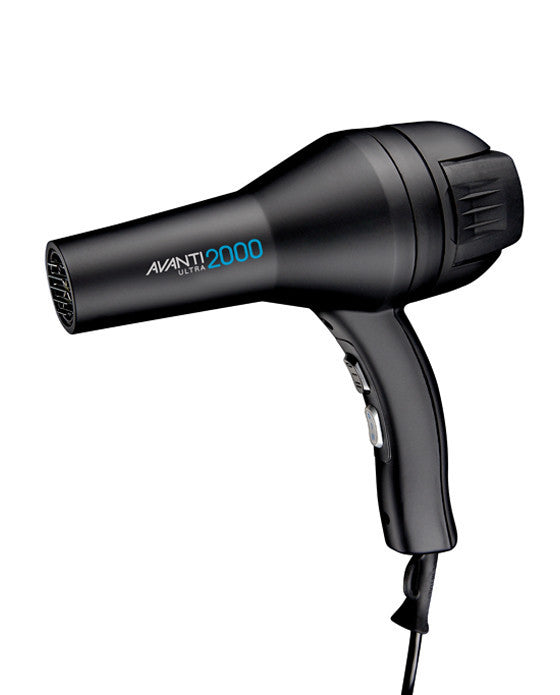 Avanti Ultra GP-2000 Professional Hair Dryer
Please Login / Register to view pricing and purchase products.
The Avanti Ultra GP-2000 Professional Hair Dryer is sleek and lightweight for superior performance. Designed for an active environment, this tool produces a high velocity of air for faster drying time so that you can style your hair with ease. This tool's soft rubberized finish encourages a firm grip to produce different textures from various angles. 
Made for heavy duty, the hair dryer contains a strong AC Motor that generates an extra powerful airflow to produce an invigorating experience. Includes 2 speed and 3 heat settings, this is a versatile tool made for different needs. A compact and powerful blowout is imminent with this hair dryer in your station. Crafted in Italy to merge tradition with contemporary values.