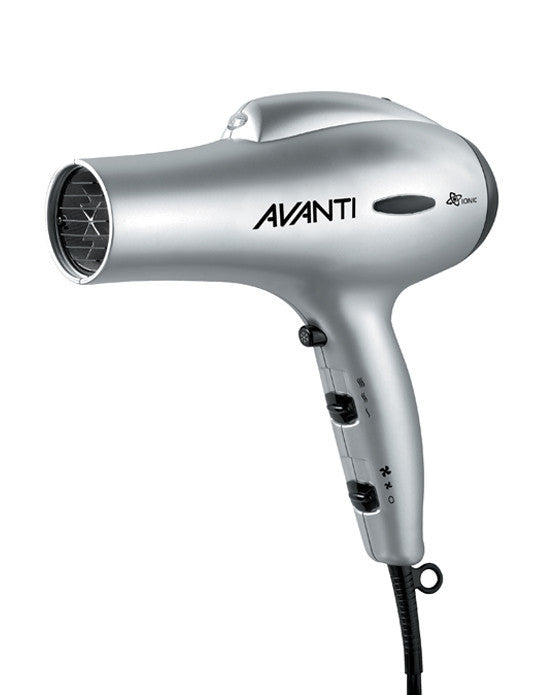 Avanti Professional Ionic Hair Dryer - 1875 Watts
Please Login / Register to view pricing and purchase products.
The Avanti Professional Ionic Hair Dryer was designed with professionals in mind. Embedded with a microchip in the appliance's mechanics, the hair dryer produces a continuous stream of negative ions to prevent static and to achieve sleek looks. Stylish and versatile, this hair dryer contains two speed settings, three heat settings, and a cool shot button to create different hair textures. Designed to be ergonomic and lightweight, it's a tool that is made for active barbers on the go. 
Avanti creates tools for professional barbers everywhere. Beyond competent and alluring, they create supreme hair dryers made for diverse styles. Compact and solid, these tools are coveted possessions among barbershops all over. Made in the Italy with rustic values infused with modernity.